Professional Associations and Memberships

christian counselor texas

american counseling association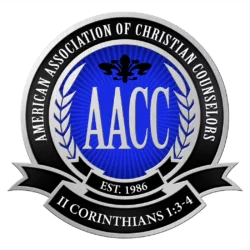 austin marriage counseling






I Have Good News For You.
With God's Help Your Marriage Can Be Restored!
My Name is Joseph Bordelon and I'm Here to Help.
An initial session with a Round Rock marriage counselor will help me find out what each individual is doing, or not doing, that is causing harm to the relationship. We then create a plan to facilitate the hard work of addressing unresolved issues. I look for reoccurring behavior patterns that have created past wounds or continue to cause harm.  In my experience, once we uncover these issues we can begin the healing process which will lead to more intimacy, trust and respect between partners.
COMMON QUESTIONS ABOUT AUSTIN MARRIAGE COUNSELING
A 50 minute individual session is $150.
A 75 minute couples session is $225.
If you are not able to afford this, please still call.  It is important to me that anyone who needs counseling, gets the help that they can afford.
Yes, I accept Blue Cross Blue Shield PPO and Cigna at this time. To verify benefits I will need your Name, Date of Birth & Member ID.
If an individual is truly open and ready to address their own issues, therapy is highly beneficial. However if an individual is not open, then therapy can actually create a negative experience for them.
Yes. Information is not disclosed without written permission. However, there are a few exceptions to this rule. Exceptions include: Suspected child abuse or dependent adult or elder abuse.
No. Nothing is changing we are simply just discussing the issues that the couple has not been able to on their own. However if both people do not agree with any suggested change it can cause a conflict that needs to be resolved. Any suggested change is for the betterment of the relationship.
If an individual is open and ready to address their own issues, you can expect to feel results within the first session. Once you start following through with what is discussed within the session, you will begin to feel even better about your situation. This is then built upon and repeated in follow up sessions.
No. As an impartial couples counselor, I do not side with the man or the woman. I side with the Truth. At times, depending on the issue being discuss, it may feel like I am focusing more on the man or the woman depending on who has more culpability surrounding that issue.
Christian Counseling uses the science of psychology within the context of our Christian faith to address issues.  It is my belief that we cannot achieve true healing without Jesus Christ.  He is the true counselor.  I integrate best practices in the field of counseling with our faith in Jesus Christ to bring about healing.  Each client is different in regards to what degree they are comfortable incorporating their faith into the counseling process.  We discuss this upfront and find out what is right for you!  
One of the hardest things about counseling is taking that first step by trying to find the right relationship counselor to help guide you. We may not know each other yet but it is my hope that as you read through this site you will become more comfortable with me and my process. Please let me know if you have any questions.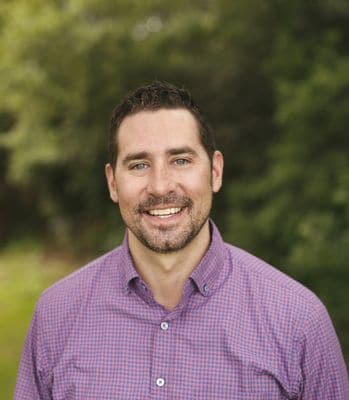 Ready to Schedule Your Session?
Faith-Based Couples Counseling in Round Rock, TX
For residents of Round Rock, TX, who feel like you need marriage counseling, the time has come for you to be proactive and take life-affirming steps to save your relationship.
You may have felt at a certain point that there was no need for relationship counseling for you. You assumed that you and your spouse or partner would be able to talk through your differences yourselves and that there was no need to involve an intermediary. Asking for marriage help is not a sign of weakness, though, but rather one of strength. It demonstrates that you're ready to tackle any problems you're having from a fresh perspective to rekindle the spark you previously had.
Relationship problems can develop in any partnership, especially one that has existed for many years and has been through many ups and downs. Sometimes resentment can develop because of past or current actions, or maybe what is happening is a simple lack of communication. In any event, marital problems can be dealt with before they turn into calamities. When you take the time to talk about your difficulties together in a loving, nurturing environment, you'll be astonished by how much better you'll start to feel.
What's important to remember is that marriage guidance is a way to reaffirm your bond to one another. If you can't seem to have a civilized conversation anymore without resorting to put-downs or recriminations, then it's not going to be helpful for either of you or the rest of the family.
Relationship therapy at Christian Counseling Austin gives you a safe place to unburden yourself. Let Joseph Bordelon offer you new methods of easing frayed emotions so that both of you come away freshly appreciative of what the other is thinking and feeling.
No issue, no matter how seemingly insurmountable, cannot be overcome. If the two of you have formed a blended family, then those issues can be discussed. Marital infidelity, painful as it might have been, can be dealt with as well. Sex and intimacy issues, while potentially awkward, should never be embarrassing, and Joseph can help you to talk about them in a judgment-free fashion so that you can come away from the session feeling immeasurably relieved. Problems with relatives, coping with the death of a loved one, stress caused by work or the world at large: any of these issues can be worked through with the best marriage counseling in Round Rock.
The first step toward resolving your problem is often going to be apathy. It is when partners stop communicating that the system breaks down and the integrity of the family unit is threatened.
You must be brave to admit you need help, but the very act of calling and arranging that first appointment is going to make you feel better. When you can sit down with an experienced counselor, talk through your problems and get some faith-based solutions, you can get your marriage back on track. Don't hesitate to reach out. The longer you let your problems fester, the worse they will become.
Connect With Me
Questions?  Send me an email.   Follow me on social media for latest updates!