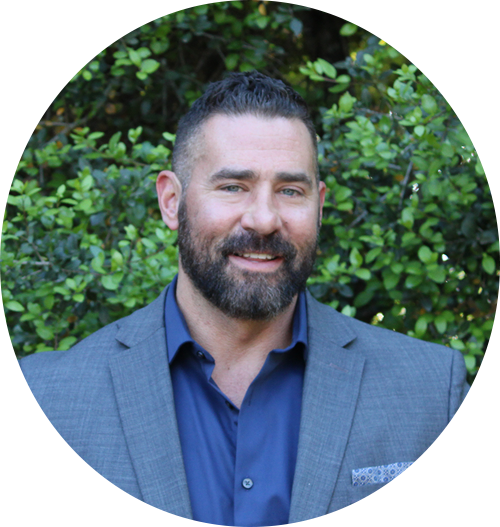 My name is Joseph Bordelon. My passion is helping Christians in the Austin area work through the daily struggles of life, whether it's their marriage, relationship issues, or other personal problems. I have a Master of Arts in Counseling and a Master of Divinity that allow me to tackle issues with a Christian approach. I am licensed by the Texas State Board of Examiners of Professional Counselors.
My background is in ministerial and pastoral counseling, having worked in ministry since 1998. I have spent 10 years from 1998 to 2008 working in a church setting in various capacities. During that time, I obtained my Master of Divinity and have most recently worked in a leadership capacity as a minister. This has allowed me to help people through pastoral counseling, and it provided me the opportunity to work with thousands of couples, families, and teens during that time. I realized that I had a calling and a desire to focus on providing professional counseling for Christians as a state-licensed counselor. I received my Master of Arts in Counseling in 2008, and I've since focused on marriage and family counseling.
I enjoy helping individuals and couples weigh and sort out difficult choices, giving them a sense of clarity in the midst of their hectic lives. I have worked with companies and high-level professionals looking for ways to become more efficient, as well as everyday people dealing with a variety of life's challenges.
I specialize in couples counseling through a Christian lens. I work with couples who are struggling in their relationship and who want to build a better marriage, as well as couples who may just need some advice on navigating parenthood. I also help individuals who simply prefer to see a Christian counselor of Texas. Some of the areas I help people work through are:
Depression
Divorce
Grief
Anger
Adjustment and transition
Recovery from affairs
Alcohol and drug abuse
Communication problems
Relationship issues
Feelings of being stuck
Life direction/career choices
I am a genuine, compassionate, and understanding person who truly enjoys working with people and helping them find a sense of balance and purpose! Your life and well-being are your most valuable assets. Together, we can help you move forward and live the life that you want. Please call me so I can get to know more about you and your situation.
Blessings in Christ,
Joseph Bordelon
Joseph
Joseph Bordelon's Professional Experience & Certifications
Education:
Bachelor of Arts in Philosophy - St. Joseph Seminary (2001)
Clinical Pastoral Education - Emory University (2003)
Master in Divinity - Notre Dame Seminary (2005)
Master of Arts in Counseling - St. Edward's University (2008)
Professional Affiliations:
American Counseling Association - Professional Member ID # 6420787
Association of Biblical Counselors - Member
American Association of Christian Counselors - Member
Christian Counselors of Texas - Professional Member Austin Chapter ID # 59042
Licensure:
Joseph Bordelon is a Licensed Professional Counselor (LPC) by the Texas State Board of Examiners for Professional Counselors - License # 71460
Ready to Schedule Your Session?