Marriage Counseling Austin Reviews
Hear what our clients are saying about their experiences with Christian Counseling Austin marriage counseling and other services. These reviews give you a glimpse into how our therapy sessions can help bring out the best in you. From communication problems within relationships and families to finding spiritual direction as an individual, Joseph Bordelon can provide the clarity you need. Christian Counseling Austin offers a full range of therapy services. Get help with a relationship, strengthen your family bonds, find help for your teen, or get individual help whenever you need it most. Joseph incorporates the Christian faith to a level that you are comfortable with.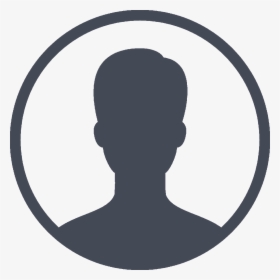 We have been extremely pleased with Joseph. He is the first counselor (FINALLY) that has been able to help us with our marriage. He understands the male and female point of view which tends to be VERY hard to find in a counselor. We stared with him 6 months ago and our marriage is better than it has ever been. I would 100% recommend Joseph to anyone. He is fantastic!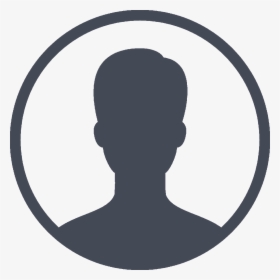 My parish priest recommend that I work with a Spiritual Counselor as a part of my discernment of God's Calling to 'counsel His people'. God's command, not of my own ambition. Joseph has been my Spiritual Counselor since July 2013. And I have to admit that as hard as it can be at times, the experience has been enlightening. My first visit with Joseph was rather calming. Having not gone through Spiritual Counseling before, I didn't know what to expect His office is comfortable and pleasant. Joseph speaks from a chair not across from me, but in close proximity to where I sit which conveys that we are in this together and not adversarial. He doesn't talk at me, but with me. He not only accepts my candidness and sometimes wicked sense of humor, but also values it as a part of my spirit. Joseph shares appropriate information a bout himself with makes me feel that I can share my doubts and my own questions about our Creator which can be very difficult for me. I am very afraid of heresy! I've grown tremendously over the past 6 months with y work with Joseph. He has helped me realize my God-given Grace within myself and how I can be a vessel for that Grace to grow and share with God's people. I look forward to our visits. Im a better person from them.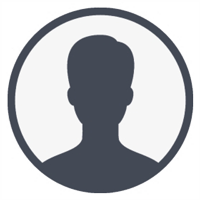 Joseph was a great listener and offered helpful perspective. He was essential in bridging the communication gap between my wife and I. We are very happy with our experience and have taken what he taught us into our happy productive life together. Thanks Joseph.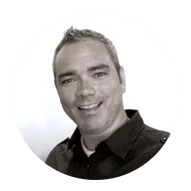 As a Pastor, I spend an enormous amount of time focused on others. I love what I do, but understand that the best gift I can give to others is a "healthy me." I believe every pastor and leader needs a counselor. There is none better than Joseph Bordelon. He has taken my family, church and me to a whole new level.
Dr. Bordelon counseled me at a particularly anguished point in my life, and I found that I consistently left every session with new insight, perspective, and personal awareness. He is very skilled at identifying underlying issues, and asks the right questions in the right ways to get the patient to make realizations on his/her own. He is calm, personable, and made me feel comfortable opening up about my problems and insecurities. I would recommend him to anyone struggling to deal with a big life decision or change.
I can't find the words to express how helpful Joe Bordelon was with both me individually and with my husband and I together. Before I found Joe I had prayed for help and answers to a situation that I was honestly unsure if our marriage would recover from. Through both individual and couples sessions, I have found my confidence and equilibrium again, and we have learned so much together about better communication, forgiveness, and trust. None of this would have been possible without Joe coaching us through this. He is skilled, caring, and professional. Most highly recommend.
Victoria Venditelli
2018-07-06
Joseph is extremely skilled and personable. We went to him with a very unique situation and my husband who is very selective to who he opens up to really found an incredible amount of help and clarity from Joseph. Joseph is able to decipher emotions in a direct, clear and neutral method. Our marriage is stronger than ever before and we have forever grateful to Joseph for this outcome.
Charlotte Tonsor
2017-11-09
Joseph is a very understanding and compassionate counselor. My husband and I came to Christian Counseling Austin when we hit some obstacles in our communication. We needed a third party to help us break through a wall and grow closer and we did. Right at first, we felt comfortable and we liked that he offered a Christian viewpoint and values. We have figured out how to communicate better and are so thank ful for the help we received. We would definitely recommend Christian Counseling Austin.
Christine Monaco
2015-02-21
I cannot begin to say how grateful I am that my significant other and I found Joe. We had a very complicated situation, and at times it felt almost hopeless, but Joe helped us realize how truly blessed we are to have each other. He has a very patient, calm way about him, and is so talented at seeing through the complexity of things and helping to understand what is truly at the heart of the matter. He also has a way of explaining our feelings in a way that helped my significant other and I have a much better understanding of each other, and he helped us learn how we could be a better partner to one another via his insight. I can honestly say that Joe helped to save our relationship, and I am so incredibly grateful that he did. I would highly recommend him to anyone. I think his personality is such that he makes all feel as though they can talk to him candidly, without feeling judged.
Emily R. Lindsay
2014-08-14
I could not recommend Joseph highly enough to anyone considering counseling. I met with him following a recommendation from a family member, and our sessions together made a very emotionally painful experience bearable. Thanks to him, I gained insight (revelations, even) into the root causes of past and present psychological struggles. His compassion and empathy made me feel comfortable with him immediately, and I can honestly say that I don't know where I would be if I had not worked with him.
Meredith Mason
2014-01-30
I have a 7th grader who was having a very difficult time being bullied by kids who had been his friends for several years. Our son was so miserable and everyday was such a challenge to just get him to school. I wanted him to talk with a counselor but only wanted a christian counselor and by God's grace, found Joseph Bordelon. He turned out to be the perfect choice who gave both of us so much great advice as well as many insightful observations. He even gave my son the confidence to completely separate himself from people who treat him unkindly, so he was finally able to make new friends. The counseling gave us so many ways to talk about difficulties he encounters in a way that is helpful for our son, our family and even his teachers. 
Rebekah Bordelon
2014-01-30
Joseph is a warm caring person. He is a very supportive spouse and a loving father. He is understanding and gentle in speaking the truth when needed. He is able to bring clarity to issues that are complex. I can't say how much of an amazing man he is for our family.
I took my 15 year old son to see Joseph because he was having trouble in school and doing things that he should not be doing and lying about it. He didn't want to talk to me but I wanted him to talk to someone that would give him non-judgmental, good advice, without fear of the consequences because of his actions. I also felt that there were some deep emotions from divorce that I wanted him to face. My son was very resistant (to say the least) on going to see a counselor. I made him go and he immediately felt comfortable with Joseph and from then on, it was a non-issue. My son is doing better, but I will call on Joseph for future counseling needs. My son is now inspired to seek a career in counseling, so that says a lot about Joseph and I would recommend him to anyone who has teenagers. They have to deal with a lot of pressure and don't always feel comfortable opening up to a parent, so it's good to have someone like Joseph for them to talk to and get safe, reliable advice.
Kollin Hamilton
2013-12-31
I thought my wife & I were over. As did she. After 2 other counselors didn't make it past 1 session with us, The Elders at our church recommended us to Joseph. Our schedule had limited our frequency, but after about 2.5 months, & only about 4 sessions, my wife & I are doing well !!!!!!!!!!!!!! Joseph's unique approach, has helped us both work to save our marriage. If you both want to save your marriage, & are prepared to work, Joseph can help give you the tools to fix it !!!!!!!!!!!!!!!!!!!!!!!!!!!!!! I very highly recommend him!
Sometimes the hardest step is the first: taking the leap to get help. If you think you could benefit from having someone to listen to you and offer advice for the issues you face, then therapy at Christian Counseling Austin could be the right fit for you. Joseph Bordelon is a licensed therapist with years of experience in providing guidance to others. You can trust him to listen and provide an active voice to help improve your daily life. Easily schedule your first session online today. You won't regret it!
Ready to Schedule Your Session?